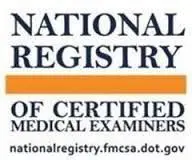 Dr. Fabian is a nationally certified medical examiner. Beginning May 21, 2014, all Medical Examiners who wish to conduct medical examinations for interstate drivers must complete training and pass a certification test to be listed on the National Registry. All medical certificates issued on or after this date must be issued by examiners listed on the National Registry.
All commercial drivers of vehicles with a maximum vehicle weight rating of over 10,000 pounds are required to obtain and maintain a valid Medical Examiner's Certificate. Commercial drivers who drive vehicles requiring a CDL have two additional requirements. On or before January 30, 2014, all CDL holders must declare to their State Driver Licensing Agency that they only operate or expect to operate commercially in 1 of 4 possible categories with their CDL. This process is called self-certification.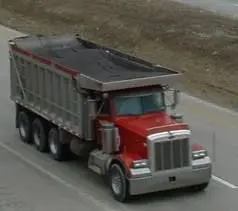 CDL holders must provide a copy of their Medical Examiner's Certificate to their State Driver Licensing Agency. This information is only being added to the State driving records of CDL holders. CDL holders, who are found driving in a category other than one to which they self-certified, are subject to suspension or revocation of their commercial driving privileges. CDL drivers, who do not update the expiration date of their ME Certificate with their State, will have their commercial driving privileges downgraded, and will not be eligible to drive a commercial motor vehicle that requires a CDL.
For more information and frequently asked questions about the Federal Motor Carrier Safety Administration's new regulations, please follow this link:
http://nrcme.fmcsa.dot.gov/about_faqs.aspx